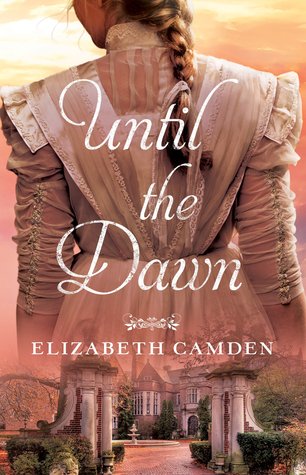 Elizabeth Camden has written yet another wonderful story. Her way of weaving stories is such a delight.
How would you like to always be confronted by an angry, melancholy man, wracked with pain, trying to raise his son into a man before he dies. Quentin Vandermark, is a rich man who for years isolated himself, fighting to restore his health. All the while his young son's mind is being filled with superstition by his grandfather. On returning to the families mansion Quentin is blindsided by Sophie van Riijn, a woman who can see nothing but sunshine in every acre of the estate that lies by the Hudson River. Having overcome her own tragedy, she finds her faith gives her the freedom to choose happiness in whatever task lays before her.
I find Ms. Camden's novels to be much more interesting because of her bent towards researching fascinating vocations for women in previous centuries. This story is no different. Women were never held in very high esteem in the 1800's, whether they were intelligent or not. Yet with each story Ms. Camden writes, she shares the lives of women as they push towards using their minds, and hearts, in making the world a better place.
I absolutely loved "Until the Dawn". I found it to be compelling and entertaining. When someone is so cynical, God is able to open their minds and hearts when kindness is shown without reserve. I would highly recommed this book for your reading pleasure. You will not be disappointed.
I received a complimentary copy of this book from Bethany House in exchange for my honest review.