What is your favorite color to sew with? That can be a loaded question. There are so many colors to choose from. Even within the color, the range goes on and on.
I have always been partial to blues. Whether it's blue and white, or blue and yellow. Soft blue or navy.
So recently there has been a book released which would satisfy any blue lovers desire.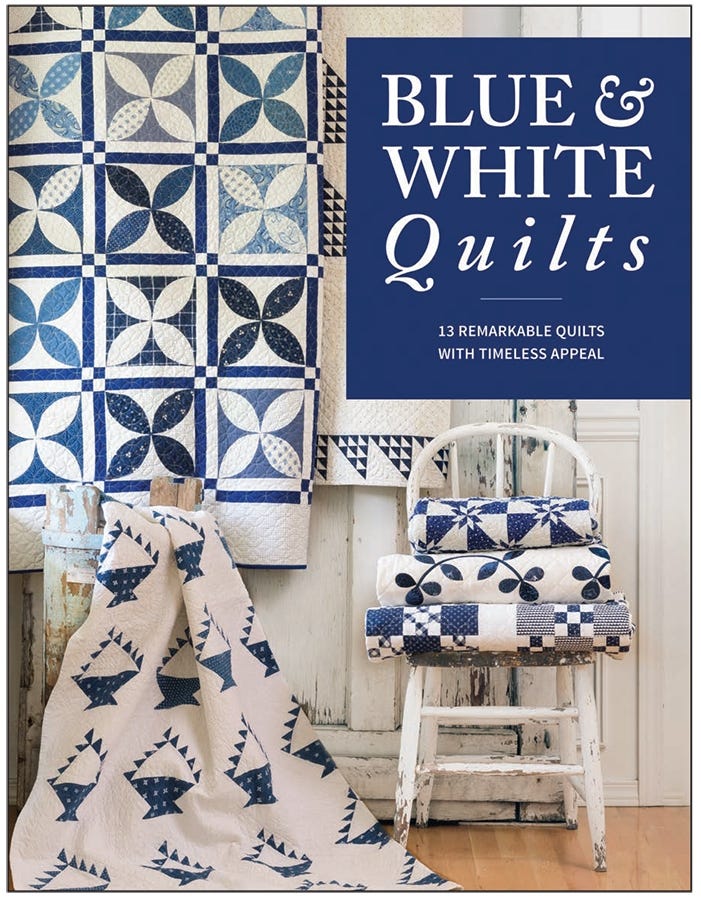 Come on blue!!!
Happy Quilting.